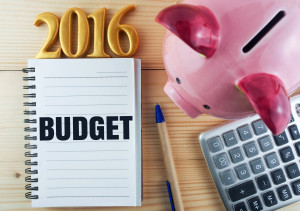 Dear Finance Minister, I am writing this on 28th Feb 2016. I know you must be really busy giving final touches to your budget presentation slated on 29th Feb 2016. However I still thought I will share some of my expectations from this budget.
The obvious things that we commoner expect is some respite on the taxation front. We don't see 33% (at the highest slab) of our earned money Dear FM. They are deducted at source and the remaining amount is credited to our account. I know the government needs money to run the show. All I am saying is please get more people to pay taxes and rationalize the tax rate. Today on a base of 125 crore (1250 million) population, only 3.5 crore (35 million) people pay taxes. Can you take this number to 7 crore (70 million) quickly? So even if you reduce the tax rate, the Government still earns more money.
I heard our chief economic advisor on the economic survey. The survey says 5.8% Indians are in 10% tax bracket, 1.6% are in 20% tax bracket and merely 0.5% are in 30% tax bracket. The other thing that the survey indicates is the ratio of tax payers to voters. It is at 4% currently. It should be 23%.
Dear FM, in this budget can you make an announcement of how you structurally and decisively intend to cover this gap?
The indirect taxes have seen a decent rise but please convince the floor to agree on GST (Goods and Services Tax) and implement it from 1st April 2016. This is beneficial to all of us, including the Government.
Frankly, I am confused.. We seem to be looking at 2 indicators. The wholesale price index (WPI) and the consumer price index (CPI). The WPI is telling us that we have dis-inflation (-5%) and CPI is telling us we have +5% inflation. CPI has larger basket of products in it and the good news is it is structurally reduced from double digits to single digit in the last 2-3 years In spite of all this there are some events that really pinch our pockets. 18 months back it was Onions, few months back it was Dal (pulses). While this has to do with demand supply gap, i am sure you have mechanisms through budget route to contain such surprises for us.
Savings and Investments: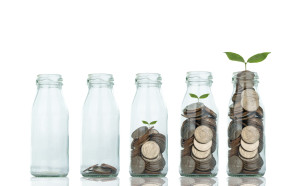 The economic survey indicates a GDP growth of 7 – 7.75% (I don't know whether Old series or new series). One of the ways this can happen says the survey report is through demand boost due to consumption boost. This is expected to happen due to additional liquidity coming out of 7th pay and OROP (One rank one pension).
While on one side you expect the people to loosen their purse string, the other side of savings and investment also needs to be looked at. Our savings to GDP ratio has seen a constant decline over the last few years. This used to be around 38% in 2008. Now it is sub 30%. This is quite a departure from the usual nature of Indians.
So please announce some schemes that can be lucrative enough for improving this rate. In addition to this our people need to be encouraged to make investments in equities. The maiden age of India is 28 years. Now if I go by the thumb rule of equity investments (100 – current age = Equity percentage) equity should be 72% of the total savings. I don't have to tell you the current levels. They are not even in double digits. Please announce some generous tax benefits to investments in equity, if retail investor is doing either directly or through mutual funds or ULIP (Unit linked Insurance plans) route. You may want to put some lock in period as that of ULIPs or ELSS so that the money stays for longer period with the companies and individuals get the benefit of staying long in equities.  This can be a great source of generating funds that can be used to fund projects like 'Make in India' and 'Start-up India'.  Our entrepreneurs get the funds through large public participation and the public gets to participate in the large movement in the making. So you see it's a win-win.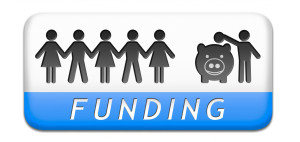 Subsidies:
Some time back my Dad and some of his agricultural friends were discussing on what the budget should consider for farmers. Surprisingly they were not in favor of waiving off the loans given to farmers. They however were of the view that the right type of assistance to farmers at the time they need will help. This could come in the form of subsidies for absolutely needed things. I am sure this budget will look at them and eliminate the wasteful subsidies.
So in nutshell my expectation from this budget are :
Tax rationalizing by getting more people in the tax net.
Giving one indicator to understand inflation and controlling sporadic high rises of some items.
Spurring consumption and at the same time launching schemes to encourage savings and Investments.
Subsidising the right things and eliminating wasteful subsidies.