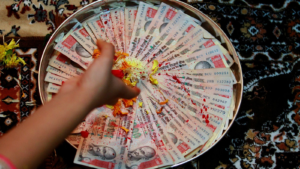 Lights! Camera!! Demonetisation!!!
This action happened on 8th November 2016 and we saw some interesting scenes emerge in the last 3 weeks of this action. Common man's agony (some of it genuine and some over projected); debates; dharnaas; allegations and counter allegations. It had all ingredients of a perfectly engaging movie. The difference was that this movie was impacting our lives directly. 
The key question – Has the demonetisation act impacted or changed our behaviour?
A week after the demonetisation announcement, I went to a kirana (grocer's) shop that's closer to my residence. This is not the first time I was going there. My issue – I wanted to buy stuff worth Rs. 300/- however I had a freshly minted Rs. 2000 note with me. My skepticism vanished when I saw a small, yet significant change in this shop. The shop had, for the first time, a swipe machine and a Paytm option. I think thousands of merchants have quickly adopted to this change to give convenience to their customers and ensure continuity of their business. The urgency principle for behaviour seems to have worked perfectly well.
There have been talks of what happens to the 6 lakh villages and their adoption? Especially when 233 million (around 75% population equivalent of US) Indians do not have any type of access to the bank as indicated in PwC data.
Rs. 16 trillion worth of old Rs. 500 and Rs. 1000 notes are in circulation. Rs. 8.44 trillion deposited or exchanged till 27th Nov 2016. Rs. 2.16 trillion withdrawn from the bank. Overhauling this entire thing is obviously going to take time.
My Dad was having a chat with some of his friends. Topic obviously was Demonetisation – Boon or bane. Someone spoke about the almost cashless economy of Sweden and the other spoke about 50% quick adoption of M-Pesa by Kenyans. One apprehension the group seems to have in common is how can we not see and touch and feel the cash? How will the other person get the money if we do not physically hand over the cash?
So, will we adopt to this change, especially when we have just 3% of payments done with credit cards?
Nandan Nilekani, former Infosys head and the chief architect of Aadhar in a recent column said "Indian economy is largely informal. But once a taxi driver becomes part of Ola, then in fact he (or she) becomes part of the formal economy. He is able to use data, get a loan, buy a car and start paying taxes. So, a formalization of a few hundred million Indians will spur growth".
 Unified Payment Interface will add a booster in our journey towards digital economy. This interface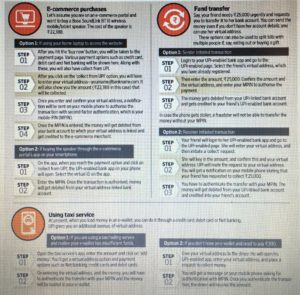 allows money transfer between two banks using smart phone. Amitabh Kant, CEO of NITI Aayog was recently on one channel taking calls from people addressing their concerns about the security of online payments and whether a feature phone can also be used to make these transactions. What is heartening being the fact that for the first time such extensive technology enablement conversations, clarifications are happening across the country.
Vijay Kelkar (Chairman, NIPFP) and Ajay Shah (Professor, NIPFP) write "There is a game of musical chairs being played. One day, the music stopped playing and the persons who were holding the cash were penalized by 25-50%".
Vijay shekhar sharma is amazed by the growing number of transactions on Paytm. "We are doing more than 5 million transactions a day" says he in a recently given interview. Since 9th November, Paytm claims to have registered a 700% increase in overall traffic and 1000% growth in the value of money added to Paytm account. The company which was expecting to to achieve a billion dollar GMV (gross merchandise value) by 2020, now expects to achieve that by March 2017 owing to demonetisation.  Other companies in this space have seen sudden surge in traffic and fattening e-wallets.
We can certainly take lessons from Keya's adoption of M-PESA. As the Economist points out that Kenya had several factors in its favour, including the exceptionally high cost of sending money by other methods; the dominant market position of Safaricom; the regulator's initial decision to allow the scheme to proceed on an experimental basis, without formal approval; a clear and effective marketing campaign ("Send money home"); an efficient system to move cash around behind the scenes; and, most intriguingly, the post-election violence in the country in early 2008. M-PESA was used to transfer money to people trapped in Nairobi's slums at the time, and some Kenyans regarded M-PESA as a safer place to store their money than the banks, which were entangled in ethnic disputes. Having established a base of initial users, M-PESA then benefitted from network effects: the more people who used it, the more it made sense for others to sign up for it. 
The Fintech space in India is becoming more exciting and according to Kalaari capital's recent report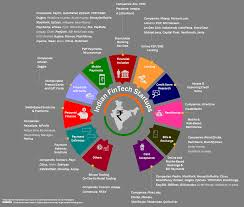 there are more than 800 start-ups working in this space whom they surveyed that will further accelerate the process of digitizing the economy.
Any change is painful and the journey is likely to have some initial bumps but as this eases out the benefits appear to outweigh the damages
Well as Vijay Kelkar and Ajay Shah point out in their article the action must extend to 6 areas for the larger good. Gold, Hawala, Real estate, Taxation, Administration and Politics & elections.
For now, let me just get into the bank queue to take my Rs. 2000 note.